Any Day Can Be Fat Tuesday | Mardi Gras Theme for Your Event
Hosting a Mardi Gras Theme is more than just a party, it is a themed event that is celebrated southern Louisiana, including the city of New Orleans for almost two weeks. Check out some of the best corporate theme to hire for Mardi Gras festival.
Designing A Corporate Mardi Gras Theme
One of the keys to planning and executing a successful event is selecting the right theme.  You want a theme which entertains your attendees.  A theme which lets them have fun.  A theme that can engages your guests and make them take part of the party.
Mardi Gras theme or Carnival, as it's known in Brazil, checks all the boxes. Besides, it is a theme which works well indoors or outdoors, during the day or in the evening.
There are so many ways you can bring your Mardi Gras event to life.  Let's start with music.  You want Samba music or Brazilian jazz.  You can book a full band on a main stage or, if your event is indoors and spread across multiple rooms or outdoors with multiple distinct areas, smaller acoustic groups playing throughout your event.
If your space is large, you can stage your own Mardi Gras parade.  You can hire dancers and models, dress them in authentic costumes, and have them parade through your event.  Or, if you really want to engage your audience, give attendees a chance to select their own costumes from the ones you provide and let them join the parade.  If you're hosting an outdoor event and some budget flexibility, you can even hire floats and krewes.
Hands-on entertainment gets your guests involved.  You can set up craft stations where attendees can create their own masks.  They can wear them throughout the day or night and take them home as a lasting reminder of your event. Mask-making works particularly well for attendees of all ages.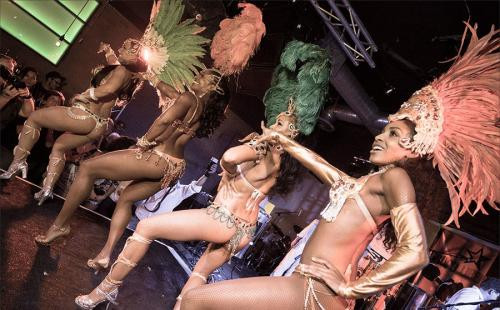 Dancers take your Mardi Gras-themed event to another level.  On top of that, the Samba is an eye-catching dance that will catch your audience attention.  You can hire a dance company just to perform, or you can also involve your guests by giving them Samba lessons.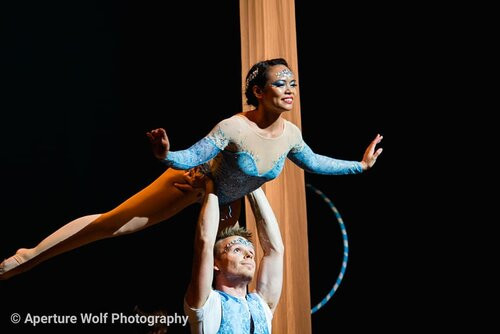 Flair bartenders are a great way to add excitement to a Mardi Gras themed event.  Whether they are making Caipirinhas, Mojitos, Daiquiris, Hurricanes, or other drinks, flair bartenders entertain and refresh your guests and fit in perfectly with your theme.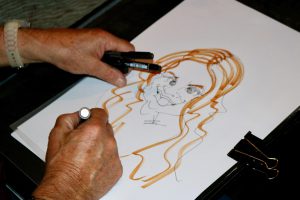 Top Mardi Gras Theme Event Acts
You don't have to limit your entertainment to a stage or a bar.  You can extend the Mardi Gras theme with smaller entertainment stations scattered throughout your event.  Tarot Card readers, acrobats, and face painters fit right in.  Photo booths and caricature artists provide engaging experiences and leave your guests with souvenirs that will trigger memories long after your event is over.
At the end of the day, that's what selecting an event theme and bringing it to life are all about.  You want to create an experience for your guests which lingers long after the event itself.  You want them thinking back to a moment when an ordinary day became a Fat Tuesday they'll never forget.