Trade Show Booth Magicians! The Perfect Corporate Magic Experience
How to organize Trade Show Booth Magicians as a magical blend of memorable and attention-grabbing experiences?
As entertainment booking experts, we've seen time and time again how the right type of entertainment can elevate a company's presence at trade shows. One great way to attract potential clients and make a lasting impression is by incorporating a trade show magician into your booth experience. In this blog, I'll discuss the benefits of choosing either quiet, memorable entertainment or loud, attention-getting entertainment and how as an example, a trade show magician can deliver both qualities in a captivating manner.
A trade show magician can adapt their performance to either create a quiet, memorable experience or a loud, attention-getting one. Let's take a closer look at the benefits of each approach.
1. Quiet, Memorable Entertainment
When it comes to quiet, memorable entertainment, the goal is to create an intimate and engaging experience for your booth visitors. A trade show magician can draw in smaller groups of people by performing close-up magic, where the tricks and illusions are performed right before their eyes.
Benefits:
Creates a personalized experience for your booth visitors
Allows for deeper conversations and connections with potential clients
Showcases the professionalism and sophistication of your brand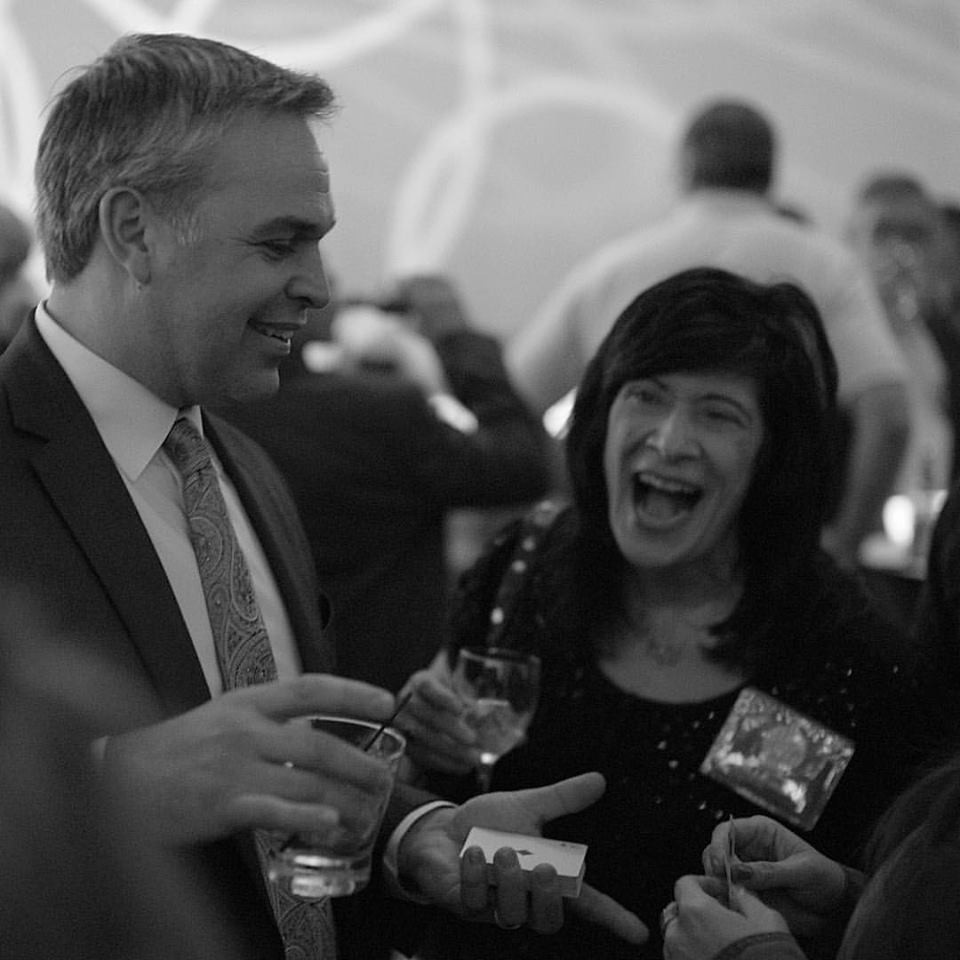 2. Loud, Attention-Getting Entertainment
On the other hand, if you want to make a big splash and draw a crowd, a trade show magician can deliver a high-energy performance that captures the attention of passersby. They can incorporate music, comedy, and large-scale illusions to create a show-stopping spectacle.
Benefits:
Draws a crowd to your booth, increasing visibility
Generates excitement and buzz around your brand
Provides an entertaining break for trade show attendees
The Magic of Flexibility
One of the best things about booking a trade show magician is their ability to tailor their performance to your specific needs. They can seamlessly transition between quiet, memorable entertainment and loud, attention-getting entertainment as the situation demands.
For example, during quieter periods at the trade show, a magician can focus on close-up magic to provide an intimate experience for the few visitors at your booth. Then, when foot traffic increases, the magician can switch to a louder, more attention-grabbing performance to draw in larger crowds.
A trade show magician is one versatile entertainment solution that can be customized to fit your booth's needs. But if a magician does not do the trick, there are literally hundreds of entertainment genres out there to choose from. Here are some other trade show entertainment ideas:
The list goes on and on….