Event for Major Gaming Company | Garena Free Fire 4th Anniversary
Altus Entertainment was tasked with providing feature entertainment for Garena Free Fire 4th anniversary event in Las Vegas. Also, it was a great collaboration of different entertainment and technology companies that we are proud to have had the opportunity to partner with.
Garena Free Fire 4th Anniversary Celebration
Free Fire 4th Anniversary: Projection Mapping of the Tropicana Hotel
The star of the show was clearly the massive projection mapping on the side of the legendary Tropicana hotel.  This particular display was created by 52 Barco 30k+ lumen projects for a combined output of over 1.6 million lumens.  This broke the Guinness world record of the largest projected video game display by more than double!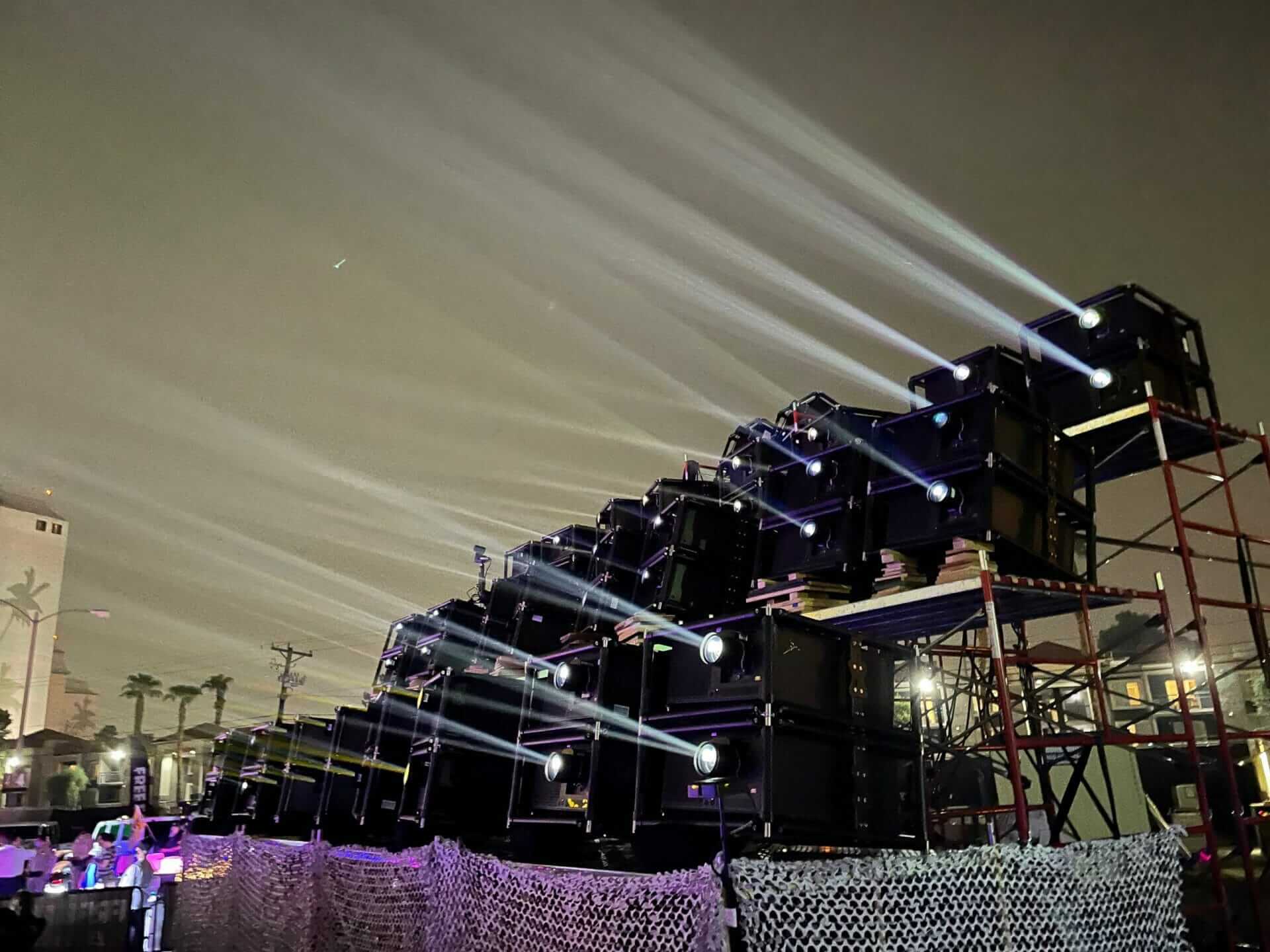 If you love spectacular projection mapped content, we can bring in these partners and others to make sure that you get the best and most that your budget can afford.
Atmosphere Entertainment
Keeping with the technology theme, the "red carpet" was replaced by an amazing LED dance floor runway.  Besides, it was clearly a favorite spot for both social media influencers and guests.
Making the most of the lighted decor, a Mirror Man danced around and posed for pictures.
High-Tech Music
Our DJ mixes music on his clear holographic display as he plays drums that light up when they are hit. It is an exciting and photo-worthy performance that provides great music content as well as a featured performance as a focal point.
By the way, if you want to collaborate with Altus Entertainment to create your custom themed events, feel free to contact us now.