Elevate Your Big Day with Unforgettable Wedding Entertainment
Planning a wedding is all about creating cherished memories that will last a lifetime. From the moment the bride walks down the aisle to the last dance of the night, every element contributes to the magic of the day. And when it comes to creating a truly unforgettable experience, wedding entertainment takes center stage.
Setting the Tone with Music
Imagine the bride and groom sharing their first dance under a canopy of twinkling lights, accompanied by a live band playing their favorite song. Or guests mingling during the cocktail hour, serenaded by the soulful tunes of a skilled acoustic guitarist. The right music sets the tone and ambiance for each part of the event, making every moment even more special.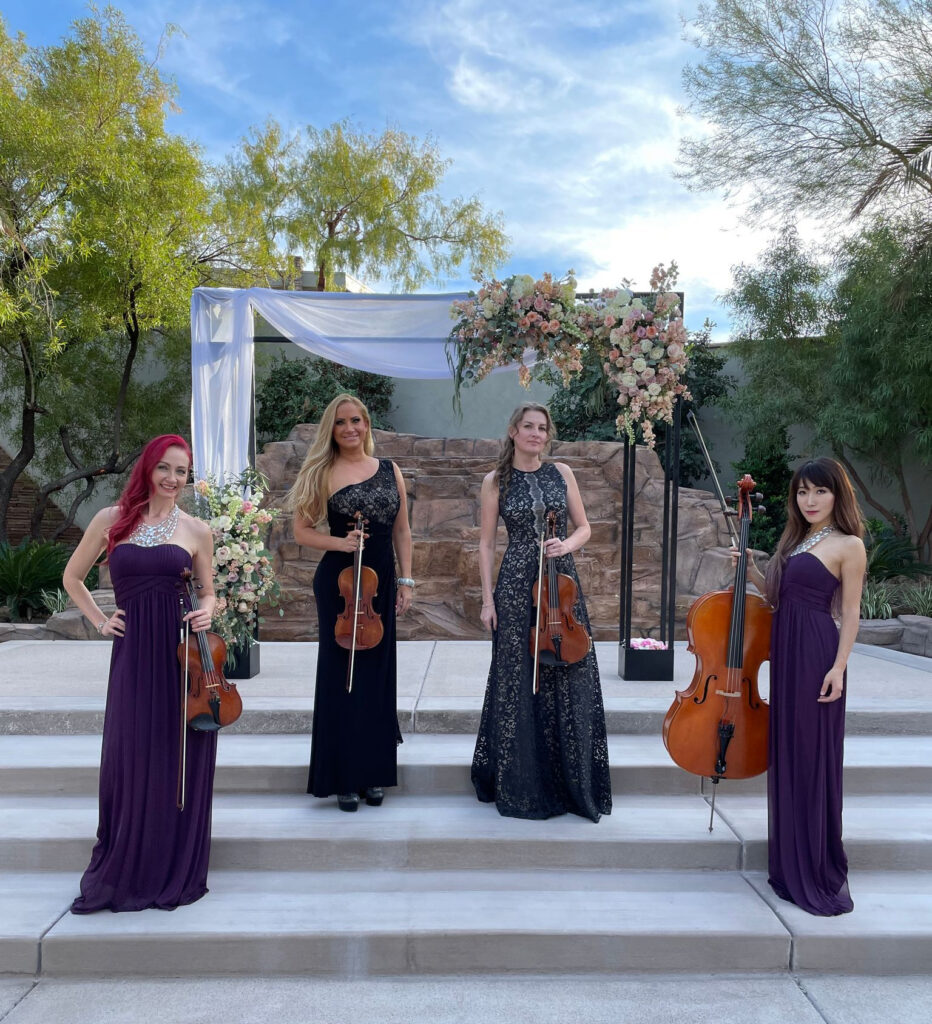 Creating Energetic Vibes
The reception is where the celebration truly comes alive, and entertainment plays a vital role in keeping the energy high. A dynamic DJ can curate a playlist that keeps everyone on the dance floor, from the young to the young at heart. Consider adding a touch of flair with professional dancers who can get the crowd moving or a live percussionist who can add a rhythmic pulse to the music.
Unique Performances that Spark Joy
When it comes to standing out, interesting
wedding entertainment choices
can leave a lasting impression on your guests. How about a fire-dancing performance to illuminate the night or a mesmerizing magic show that leaves everyone in awe? With the right entertainment, you can add unexpected moments of wonder that make your wedding truly extraordinary.
Engaging Your Guests
Weddings are about bringing people together, and interactive entertainment can help break the ice and create memorable interactions. Consider hiring a caricature artist who can capture guests' personalities in whimsical drawings or a photo booth with quirky props that encourage laughter and fun.
Tailoring Entertainment to Your Style
The beauty of wedding entertainment is its ability to reflect your unique personality as a couple. Whether you're passionate about live jazz, enamoured by Latin beats, or drawn to the elegance of a string quartet, you can customize your entertainment choices and
hire a band
to align with your style and preferences.
Choosing the Right Entertainment Agency
Selecting the perfect entertainment for your wedding is a breeze when you partner with a reputable entertainment agency. They bring experience, a diverse roster of talent, and a wealth of creative ideas to the table. From finding the right artists to coordinating logistics, an agency can ensure that your wedding entertainment is flawless and stress-free.

As you plan your dream wedding, remember that the right entertainment can elevate every moment and create memories that will be cherished by you and your guests forever. From enchanting melodies to engaging performances, make sure to weave the magic of entertainment into your celebration for an unforgettable day.